Related entries in
Ethical Bean serves Fair Trade (TransFair) and Organic coffee. The company was created after the couple decided to adopt a child in Guatemala - as a part of the learning process about their new daughter's culture, they discovered coffee and the plight of coffee growers. The business is the development of a desire to have an ethical business as well as a desire to stay connected with their daughter's roots.
All blends are single origin, roasted in small batches. Although mostly available in retail locations, they are slowly entering the cafe market. The names of the coffee types are all really creative: Guatemalan aaah, Ethiopian yum, Espresso buzz… Quite funny.
The barista on hand made me a really fabulous Americano. I have to say it was THE best coffee of the day. Really great. So bold, so smooth. Mmm. No cream or sugar needed. They are right in their copy "full-bodied velvet slipper for your tongue."
I think they had the most impressive showing in terms of having both drip and espresso based options, as well as tea, and a talented barista for the serving.
Ianiv had both an espresso shot and a cup of assam tea. Both were really great.
I know it's an aesthetic response, but I really quite like the branding. Clean, simple, effective. Great work! I bet it's the work of Kim Schachte, who previously worked in graphic design.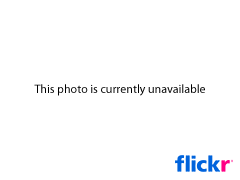 The owners have invited us to a cupping, and I must say I am quite excited about the prospect.