Related entries in
While we were down in Seattle we made a detour out to Victrola to have some coffee. We'd been looking forward to it for a good while. We managed to get lost on the way, but made it there. It has this real settled feeling of being a part of the neighborhood for a long time. That was nice.
We were a little rushed, but stopped in to say hi to Tonx and have a peek in the back room at the new roasting machine. What a beauty.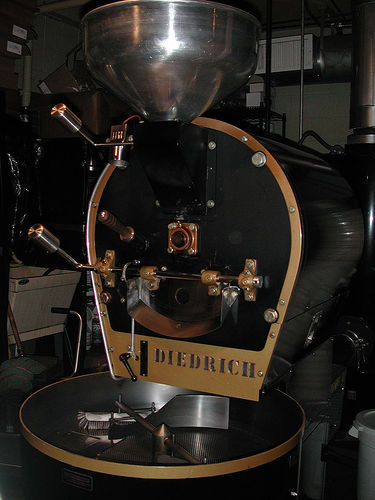 Ianiv & I both went for the Americano. Lovely. Bold. Just what I needed to wake up. We were planning on going back to really sit down, have a chat, and get to know the coffee. But we were rushing around at the conference and never made it back. On the up side, we've decided to go back to Seattle early August so we'll be coming back to Victrola once again.
But, best coffee I'd had all week. Made my day.