Related entries in
Me and my girls enjoyed a fabulous breakfast the morning of the wedding, all brought in from Trees. Mexican-origin coffee. Scones, muffins and croissants.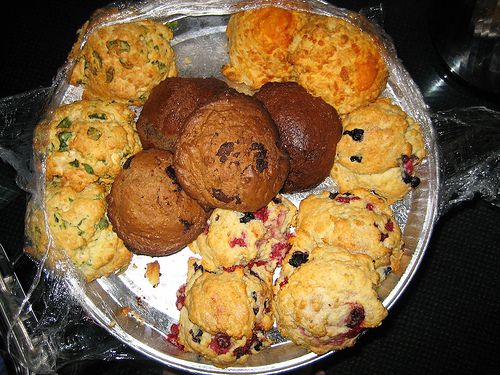 I had been waiting 6 months for that scone (no carb diet), and I have to say it was worth the wait.
Meanwhile, Ianiv went to Denny's with the groomsmen. He was  scheduled for De Dutch, but their website time did not agree with the actual opening time.
I think my breakfast was better :)