Related entries in


We've spent the last few weeks enjoying our coffee from Moja Coffee in North Vancouver. Originally a roaster, Moja Coffee recently opened a cafe (M-F 7:30am - 3pm). The space is gorgeous! Simple, modern, comfortable. The location is a little odd for a cafe, so hopefully you'll go out of your way to check it out.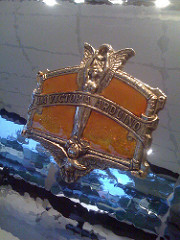 I've had about a dozen or so Americanos from the cafe, as well as two batches of coffee beans for our home. This past week, it's been a daily staple for us as our home renovations have forced us out to for food & coffee each day. Everything we've had has been great (scones are tasty too). Americanos have all been perfect - smooth, flavorful, creamy & lovely.
Now that we're further away from many of our "standard" cafes, we've been buying a lot of beans from JJ Bean. Which got a little repetitive after being used to trying new beans all the time. Moja Coffee offers us that variety back.
The handmade level-operated espresso machine is the jewel of the cafe. That's the only picture I have to share for now - despite all the times we've been to Moja, we've been in a rush without our camera! Hopefully we can fix that some visit soon.
Moja is the roaster behind the coffee at Raincity Coffee, as well as many other coffee houses, restaurants & hotels.
Also check out the Moja Coffee review from cleanhotdry.
Location:
218 Mackay Road

North Vancouver

North East corner behind the Canadian Tire complex.